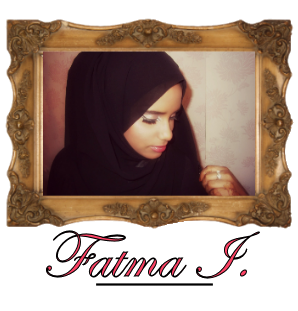 A twenty year old girl dealing with the difficulties
of being a perfectionist and a hopeless romantic.
Living in the wrong century.
Classic style. History nerd. Frivolously girlie.
A lover of Batman, Books and Jane Austen.
Broke student living a lifestyle I can't afford.
Forever keeping my standards, head & heels high.
You can contact me at:
Miss.Fatma@hotmail.co.uk